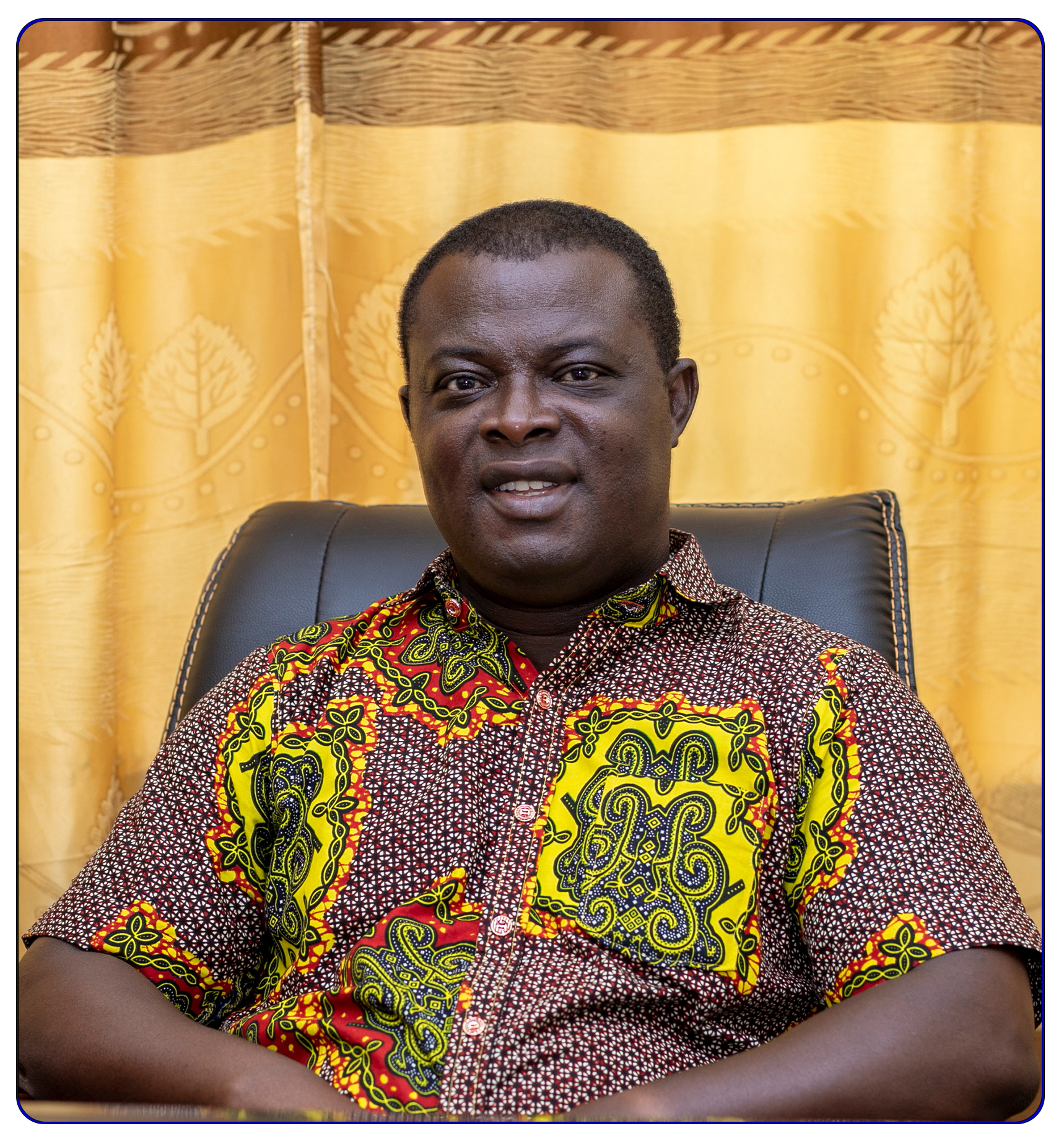 Prof. Godfred Darko is a professor of analytical chemistry. He holds a B.Sc. degree in chemistry from the University of Cape Coast (1999), an M.Sc. degree in analytical chemistry from KNUST (2003), and a Ph.D. degree in analytical chemistry from Rhodes University, South Africa (2012).
Prof. Godfred Darko has published over 60 research papers in high-impact international peer-reviewed journals. He has a total of 1200 citations, an i10 and h indices of 16 and 14 respectively (https://scholar.google.com/citations?user=B4-lrSYAAAAJ&hl=en). Prof. Darko also owns one international patent on functionalized electrospun polymer nanofibers for cancer therapy. Prof. Darko has attracted a sizeable quantum of research grants to the university. He is the principal investigator and coordinator of the ongoing 6.9 million Danish Krone DANIDA-funded SHEATHE project (www.sheathe.org) which seeks to characterize heavy metals and xenobiotic pollutants on a national scale in Ghana. He was a WP leader on the 9 million Danish Krone DANIDA-funded Safe Water for Food (SaWaFo) project. He has also attracted a contract worth GH₵56,000 to his department.
He serves as an Editor to 2 prestigious science journals - Environmental Monitoring and Assessment, published by Springer, and Heliyon published by Elsevier. Prof Darko is one of the few scientists who serve as editors for both Springer and Elsevier, the 2 competing flagship publishing outlets in science. He serves as a reviewer on the review boards of more than 30 international refereed journals. He is an Advisor for Mendeley - a free academic referencing software from Elsevier which he has trained members in many institutions of higher learning. Godfred Darko is an external assessor to a number of institutions and universities abroad. These include Aalborg University in Denmark, Botswana International University of Science and Technology, South African National Research Fund, and Bharathidasan University in India.